Welcome
---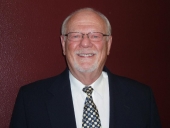 As premier real estate agents in Huron, we're here to provide you with all the resources and information you need to buy or sell real estate. We work with buyers and sellers in Huron, Beadle County, South Dakota and the surrounding areas and we've had extensive training in the latest real estate marketing strategies.  we're confident that we can offer you knowledge and tools most other agents can't.
At The Real Estate Connection, you'll find everything you'll need to buy or sell a home, farm, ranch, land or commercial property, as well as learn about the market values of the property that you may own in the area.
Our sales team members are: Dick Shelton, Jan Rearick, Bonnie Breuer,  Dawn Eining, Reg Kleinsasser, Jason Niemann, Gary Goeller, and Kent Shelton. Our office staff includes: Val Miller.
It is our team's goal to provide you with superior service at all times.  Contact us so we can keep you updated on the latest real estate activities in our community and answer any questions you may have.
Thanks and we look forward to assisting in all of your real estate needs!
Richard R Shelton, Broker/Owner
officerecon@qwestoffice.net
(605) 350-0413